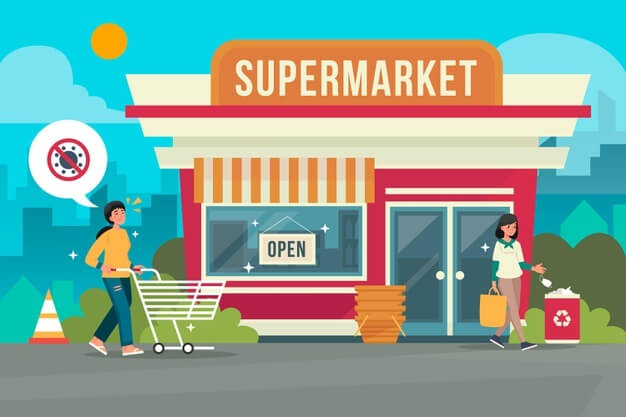 Local Businesses can benefit from 'Be Vocal for local' & Google is also adopting this jargon.
Recently Google has brought some latest updates for local businesses, the outlook might be the outcome of COVID-19, or maybe it has come at the perfectly right time.
But the local businesses can really benefit from these updates, provided they do it the right way.
Google has been already dominating the advertising sector and with these updates, it will have huge leverage over other competitors.
So let's dig into the updates briefly.
1>.  Map Pins
If you have been using Smart Campaigns you will definitely gain from this update.
Google plans to show promoted map pins on the maps for those local advertisers who are using Smart Campaigns, and the best thing is they won't be charging you for the click on the promoted pins.
So it would be like free traffic for you.
2>.  A Local Businesses Spy Tool
A new tool is in planning in the Google Labs, this would be super helpful for you if you are a local store or business (Small, Medium-sized businesses).
With this tool you will get to know insights on how to improve your online presence on Google, it won't be an in-depth compare tool, but even the smallest insights some times make wonder for businesses.
Let's wait and watch.
3>.  A New Pricing Model
If you are a Hotel business, this will surely cheer you up. Google plans to release a Pay-to Stay model.
Won't it make you happy if you have to pay only if the customer makes a purchase, imagine how much you will be saving?
We need to wait for further information on how this New Pricing Model will work, but it seems exciting already.
4>. Shopping Options
Have you seen the shopping tab in Google's search results, if not you should check those out?
As a Local Business, you will now be able to show the product availability, location of availability, and Pickup or delivery options will start showing for your products under the shopping tab.
It's always exciting to see these new features and plan on how to use them to maximize benefits for our clients.
If you have not used Google my Business start here today click here
Want to explore the amazing world of a website? Read this