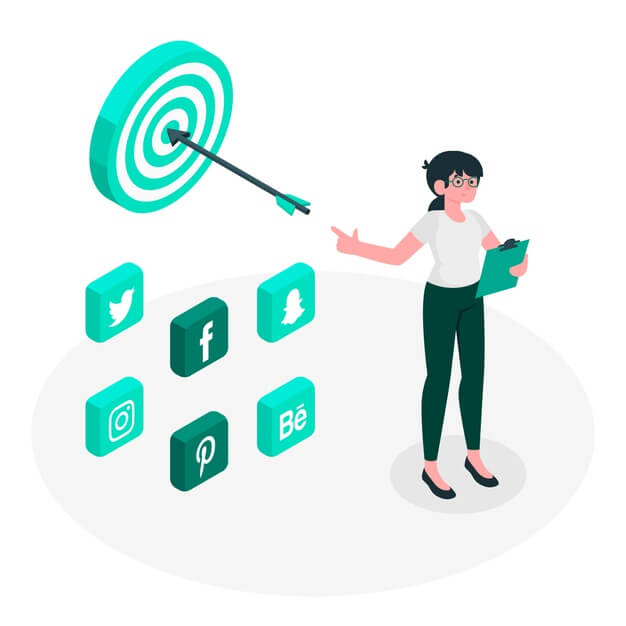 Do you have a genuine email list? Did you ever thing about retargeting?
By genuine I mean the ones that you have worked hard to collect over years, people who have dropped their emails on your website or the ones in your mailing list.
For retargeting through advertising to your email list you can use Facebook and Google (with conditions).
Why Use only Genuine Email List for Retargeting?
Hard work always pays, building a list over the time ensures that you have people who are interested in your products or services.
Using a random email list (Rented or purchased) cannot guarantee that they have an interest in the products or services that you are into.
When a person is willing to provide his/her email address for sake of information or communication, he/she is at least willing to read your emails, and also they would be already aware of your brand.
This might not work with a purchased or rented email lists.
So coming back to the main topic:  If you have an email list should you use for retargeting your products or services?
Yes you should.
Following are the benefits you can get by retargeting through advertising to your email list.
#1 Increased brand awareness
There is nothing better for a brand than to be visible everywhere for its target audience.
The more you are seen the more the chances of converting into a sale.
This will not only increase your presence on multiple platforms but also makes a feeling that your brand is trustworthy and large.
#2 Emails might get ignored
Emails have super intelligent spam boxes these days, one spammy word in your email can ruin your years of hard work.
The usage of emails have become more of communication and for record purpose and people are bound to forget you very easily with huge amount of emails landing into their inbox.
But this does not mean that email marketing is useless (There is no doubt over success of email marketing) we are just looking into how advertising to email list is better than email itself.
#3 The Time Of Impact.
When you send an email, I might not be in the state of acceptance of  what you are proposing. And you cannot predict which customer reads emails at what time.
With ads you can catch them over Facebook, where mostly people visit in their leisure hours.
This could be best time to take them over to your offer.
#4 Ad Costs
Email marketing is way cheaper than ads cost.
But, when you are targeting an audience that already know about your business, has already trust in your brand the conversion would definitely skyrocket.
As the engagement with the ad improves you will get lower CPM's resulting a lower ads spending.
#5 Reach Similar Audience.
With Facebook you can reach similar audience using your email list, this will bring to you more customers of similar profile.
Wonderful isn't it. Its just like getting customer by referral.
Note: People use multiple emails, the one you have might not be same they use for Facebook, so you might miss some of them.
There is one other article that is exactly contradictory to the one you just read, So does this mean I have lost my mind!
No, at Veblogy we always believe in what the data talks, and we believe that there is no for sure shot easy peasy success in digital marketing.
It is just like what Thomas Edison did to achieve a perfect Light Bulb.
You need to try, collect data, analyze data and carry forward what works for you.
Here is the contradictory article – Should you show ads to your acquired customers?