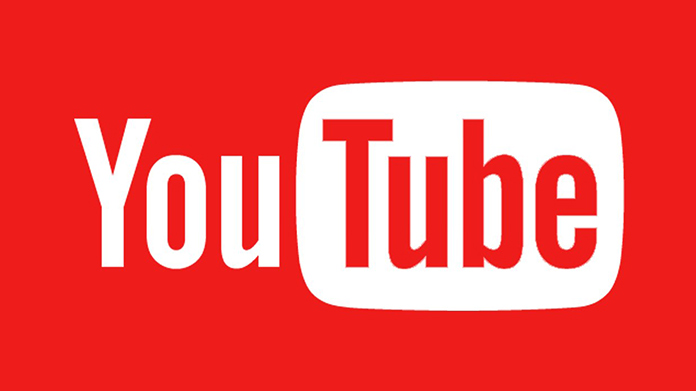 Did you know 70% of people refer to YouTube before making a buying decision?
That is one of the reasons why so many video references are found in the search results when you look for products.
YouTube is the second largest search engine, the first being Google. And marking your presence on the second largest search engine will mark your presence on the First one eventually.
YouTube is owned by Google and one thing Google knows is people these days are reading less and viewing more.
By viewing, I mean viewing videos.
It is far easier to see a video rather than read the whole thing.
Take a recipe, for example, you would always prefer to watch the video first as compared to the written recipe on a website.
It is a human tendency to prefer what is easier to conceptualize. Videos make that easier for us to understand and remember as compared to reading.
That is why you see many videos in Google search results.
Google always wants it easier for people to search for things and this can help your business too.
Boost your business with videos.
It is far easier to make videos these days than it used to be earlier.
Your videos need not be professionally shot, or highly edited ones, they need to be clear and short.
All you need is a nice camera smartphone, a free or paid app for normal video editing and a YouTube Channel.
What videos should you make?
Videos can be anything from how your product is manufactured or how it looks.
If you are a shop selling a variety of products, you can shoot each product videos separately.
If you are a service company, you can shoot a video of how the service is provided. You can face the camera or if you are camera shy you can just narrate from behind the camera.
The quality of the video should be good and the voice should be clear. You can also invest in a tripod for your camera phone and a wired microphone so that the voice is clear.
How will videos bring in the business?
Once you are done with shooting the videos.
Upload these videos to your YouTube Channel.
Title the videos properly, the product or service should be clearly mentioned with the title.
Write a short description of the video in the description section of the video. Enter 4-5 keywords.
If you are a local business, do not forget to mention your locality in Title, Description and Keywords too.
This will help local people to see your videos.
You can always mention a link to your website so people can locate you.
Let's take a real-life example.
Imagine you are cooking accessories shop in your local market.
And you have a new product 'INDUCTION COOKER' in your shop.
Say, You will make a video on how to use an induction cooker at home.
People looking for buying an induction cooker will see the results in google like one below.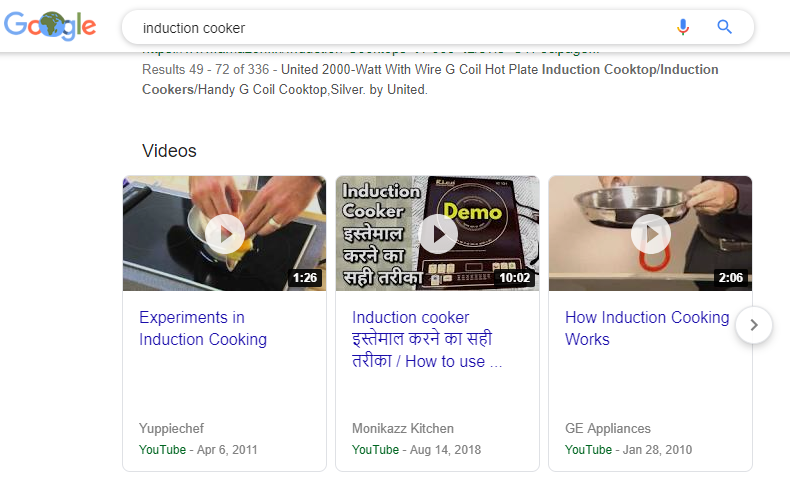 You are bound to get good free traffic to your website and eventually your business will see growth.
The world is changing in terms of advertising and selling, you too have to keep up with the pace.
At Veblogy, we are helping small and medium business take steps towards sustainable growth.
We don't stop at delivering websites, but we want each and every client to grow by using the latest technology and tricks that are successful in the market.
For more details feel free to contact us.